Mommy 2 –
What a name/title! As the young kid of a divorced preacher – I certainly had many Mommy 2's (thanks Pat, Barbara, Mary Ruth, Pat, Barbara, Melba, and MANY OTHERS – yeah, they really were intended to repeat, cool, huh?!!) – but, only one ever received that title – Helen Elizabeth Roberts – Auntie Helen (as I started calling her when I got "too cool" for Mommy 2) passed from this life on Sunday, February 17, 2013 at 96 years young! She certainly had a glorious and splendid life – raised her four girls, travelled all over the country (and world), was married in Hawaii shortly before the US involvement in WWII to my "Daddy 2" (i.e. – Uncle Connie) who was a Navy Pilot through the war. Uncle Connie died in 1983, Auntie Helen later moved on to Arkansas after she reunited with some high school girlfriends (but not before she served as the groom's grandmother at mine and Mom-D's wedding!!) and continued her prolific life in Arkansas and created many more works of art (she was a Master Artist) and outlived many of her high school friends, but she made more! She certainly had a wonderful life and touched many lives – not to mention that indelible mark that she made on mine! Mom-D and I visited her in Arkansas several times – but were unable to make the final visit … that's ok, Mommy 2 will always be in our hearts!
We love you bunches Auntie Helen! We know you have already found the "Suisse" that has been awaiting you!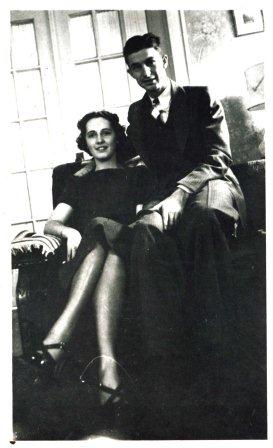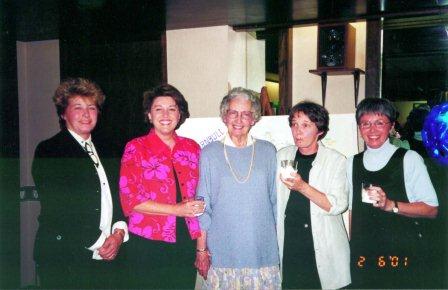 This is a "funsy" little website that allows us (that's the BC's) to allow dad to vent about life's ups and downs.
Remember, this is all in fun and isn't intended to hurt anyone's feelings!
If you would like to support this website - that's easy!
Just smile at someone, pat a dog, hug your spouse, help a neighbor, help a stranger, get involved in something worthwhile,
but remember, EVERY DAY, you need to share a laugh with a friend!!! You can make a difference - START NOW!!!!!!!!
If you enjoyed what you read (or thought about), please let us know at
BC-Chronicles@hotmail.com
!
God Bless You.
Save a Life!!!
and
Rescue a BC!
Copyright 2011-2022 - www.BC-Chronicles.com - All Rights Reserved
If anyone would even want to publish this stuff though - email us at BC-Chronicles@hotmail.com and I am sure we could work something out.